Kaleidoscope Orchestra
A break away orchestra fit for the 21st century.
Videos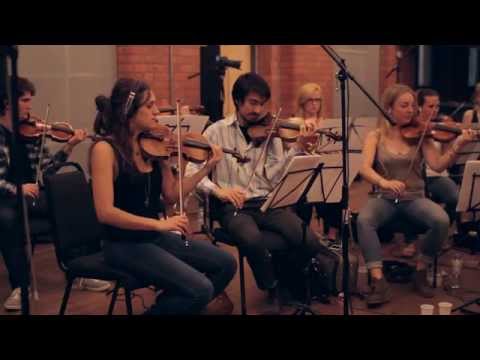 A Classical suite written by Steve Pycroft. Based on themes from tunes by Major Lazer.
Performed Live by the Kaleidoscope Orchestra – 11th June 2015
News & Events
Hello and welcome to our brand spanking new website. Here you can find all things wonderful and Kaleidoscope. If you can't find what you're looking for do not hesitate to get in touch!
2015 Best Bits – We had great fun in 2015 and some of our highlights included our recording sessions for Flux Pavilion's new album and Dr Meaker's EP. We also produced a new orchestral suite featuring the music of Major Lazer. Performances included a brilliant gig at The Roof Gardens in Kensington. 2016 And Beyond […]
About Us
Since its creation in 2011, Kaleidoscope Orchestra has established itself as a forward-thinking musical collective intent on mixing up genres. Comprising of young classical musicians from across the country, the orchestra takes drum n bass, grime and dubstep artists' music and reworks them into unexpected and exciting arrangements.
Kaleidoscope's hugely popular YouTube channel quickly brought the group notoriety, not only with audiences but also amongst artists whose material it covers. The success of the orchestral suites, such as those featuring the music of Skrillex, Flux Pavilion and Major Lazer, has led to Kaleidoscope Orchestra becoming a sought-after ensemble for session work, collaborating most notably with Flux Pavilion and Dr Meaker.
Kaleidoscope Orchestra is equally at home on stage as it is in the studio, featuring on the bill for several sell-out nights at top venues such as Manchester Academy, SoundControl, The Ritz and the Kensington Roof Gardens, London.